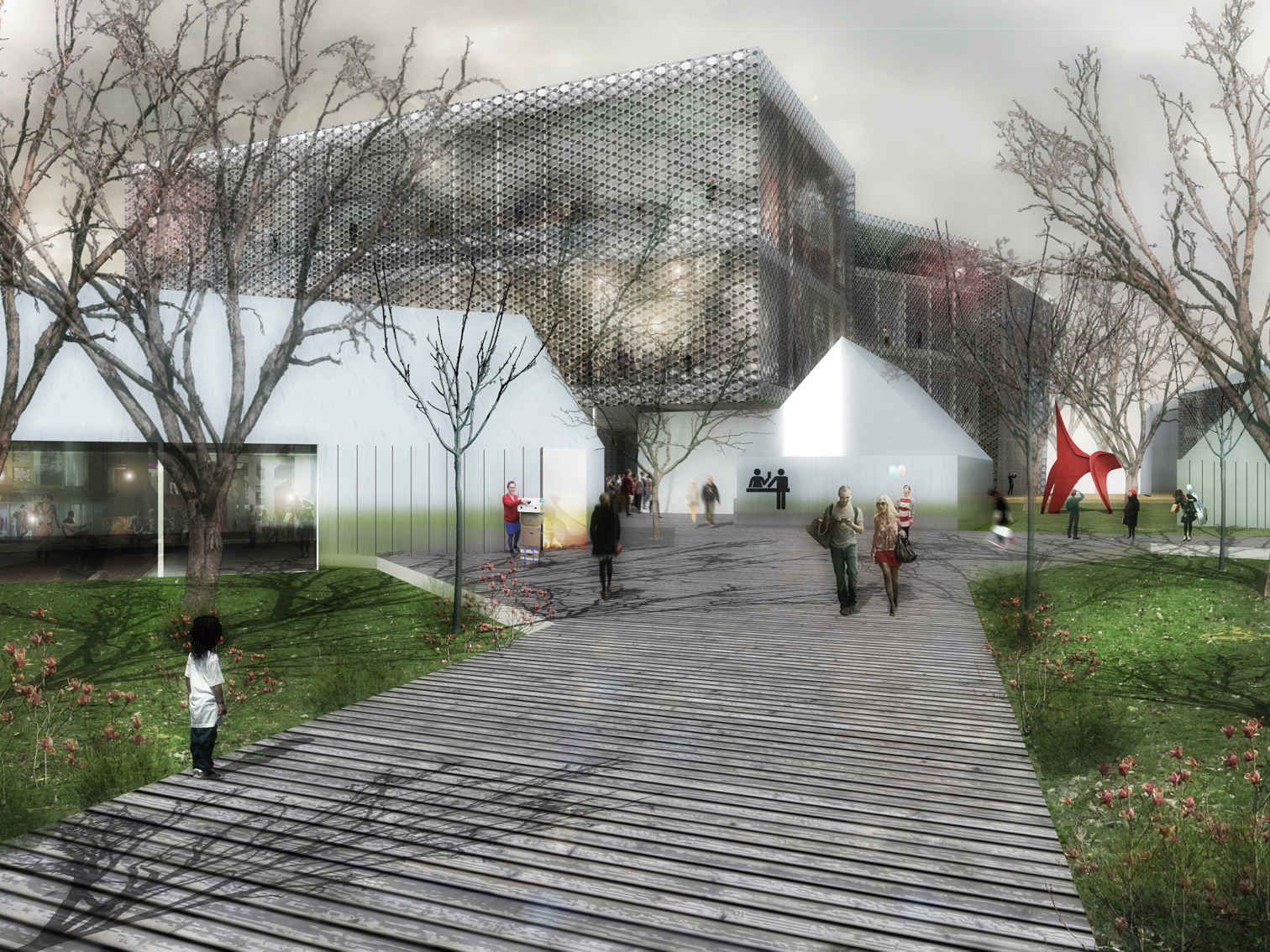 Urban Archipelago
• Liget Budapest Competition: The House of Hungarian Music
• Budapest | Hungary
• Design: June 2014
• Size: 9000 m²
• Publications: Archdaily, e-architect, Beta Architecture, A as Architecture, Archello


Although several concert halls are already present in Budapest, the House of Hungarian Music aims to be an innovative cultural platform for music: its main challenge is not only to provide a modern and performing concert hall for various events, but manly to open up the archival heritage constituted by the Hungarian Music to domestic and foreigner visitors.The starting point of this proposal is Budapest's XIX century urban grid, based on Cartesian axes and regular blocks. By manipulating this grid, and by introducing difference and repetition, Urban Archipelago depicts a fragmented condition, constituted by small different objects.
Each object has its own specific function, and a public promenade connects all of the multiple spaces composing the program: permanent and temporary exhibitions, learning centre, office-staff area, café, museum shop, info ticket and, of course, the concert halls.